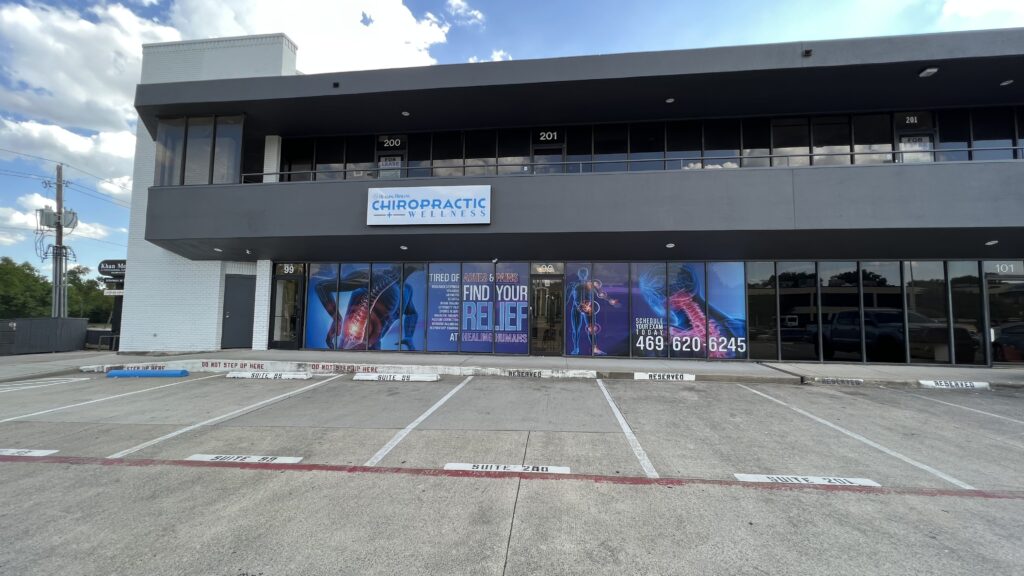 Start Your Journey To Optimal Health Today
Walk-Ins Welcome
No Insurance Hassles
Open 10AM – 7PM Monday – Friday
What is a Chiropractor?

A chiropractor is trained to make sure your body is functioning as optimally as possible by using spinal manipulations to relieve pain in your joints and muscles. These spinal adjustments will increase blood flow and nerve conductivity to the joints and muscles that are experiencing pain.
How do you know if you need a Chiropractor?

If you're suffering from poor posture, frequent headaches, muscle and joint pains, and limited limb mobility, seeking chiropractic care is in the best interests of your long-term health and wellness.
What to expect after your first chiropractic adjustment?

Reactions following a chiropractic adjustment vary greatly from person to person. These may range from a great sense of exhilaration immediately following the adjustment, to a feeling of aching and soreness. The most common reaction to spinal manipulation is aching or soreness in the spinal joints or muscles.
Do we take insurance?

We do not accept insurance. However we do accept HSA & FSA And Personal Injury Cases.
What should you not do after chiropractic?

Avoid sitting for long periods of time after seeing the chiropractor, if possible, and enjoy the mobility that your adjustment has created by going for a long walk, or take a bike ride. If you are headed back to work and have the option of a standing desk—utilize it!
How long does a full body chiropractic adjustment take?

The adjustment itself should last anywhere between five and 20 minutes, again, depending on the issue and its severity. If the doctor has prescribed you a massage or some physical therapy, you can expect the appointment to take 45 minutes to an hour. If it's just an adjustment, it should be under 30 minutes.